envelopeMoorooka@StewartSales.com phone07 32652246
Disco Large Black Table Base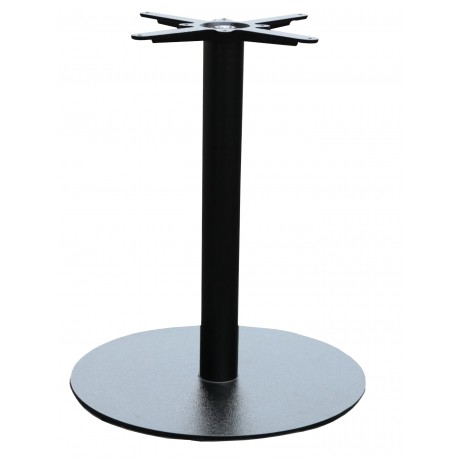 Dimensions:
45.00cm x 59.00cm x 72.00cm
Call for Price: 07 32652246
The stylish cast iron Disco Table Base is a great choice when you want something that can bear a weight of up to 12 kilograms. With a dimension of 800mmx800mm, the Disco Table Base consists of a sturdy aluminium pole, black powder coat and stipple finish. If you're looking to enhance your ambience, this handsome table base offers a classy, luxurious look that can greatly improve the wow factor of your commercial venue.
The cast iron top plate has a width of 450mm which is just the right size for most commercial applications. The base diameter span of 590mm is perfect for providing a sturdy base and classic proportions to the whole setup. The classic lines and ergonomic contours of this table base all add up to create a product that is appropriate for fine dining settings, yet sturdy enough for outdoor applications.
There are no reviews for this product.